The outdoor camera with a built-in siren
The Somfy Outdoor Camera is the most deterrent and easy to install outdoor camera.
Available summer 2018 | Keep me up to date >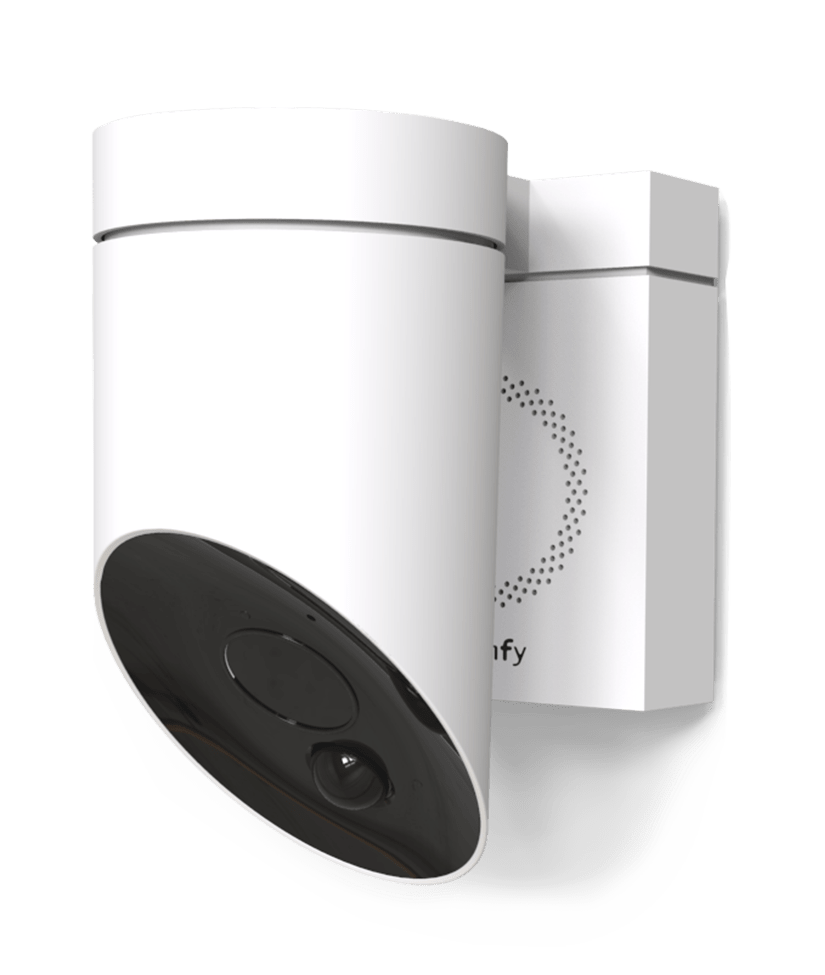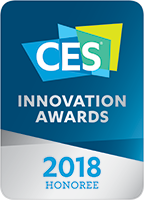 Full HD camera with night vision

110 dB built-in siren

Human detection

No false alarms
Deterrent security
The Somfy Outdoor Camera has been specially designed to act as the first line of security for your home.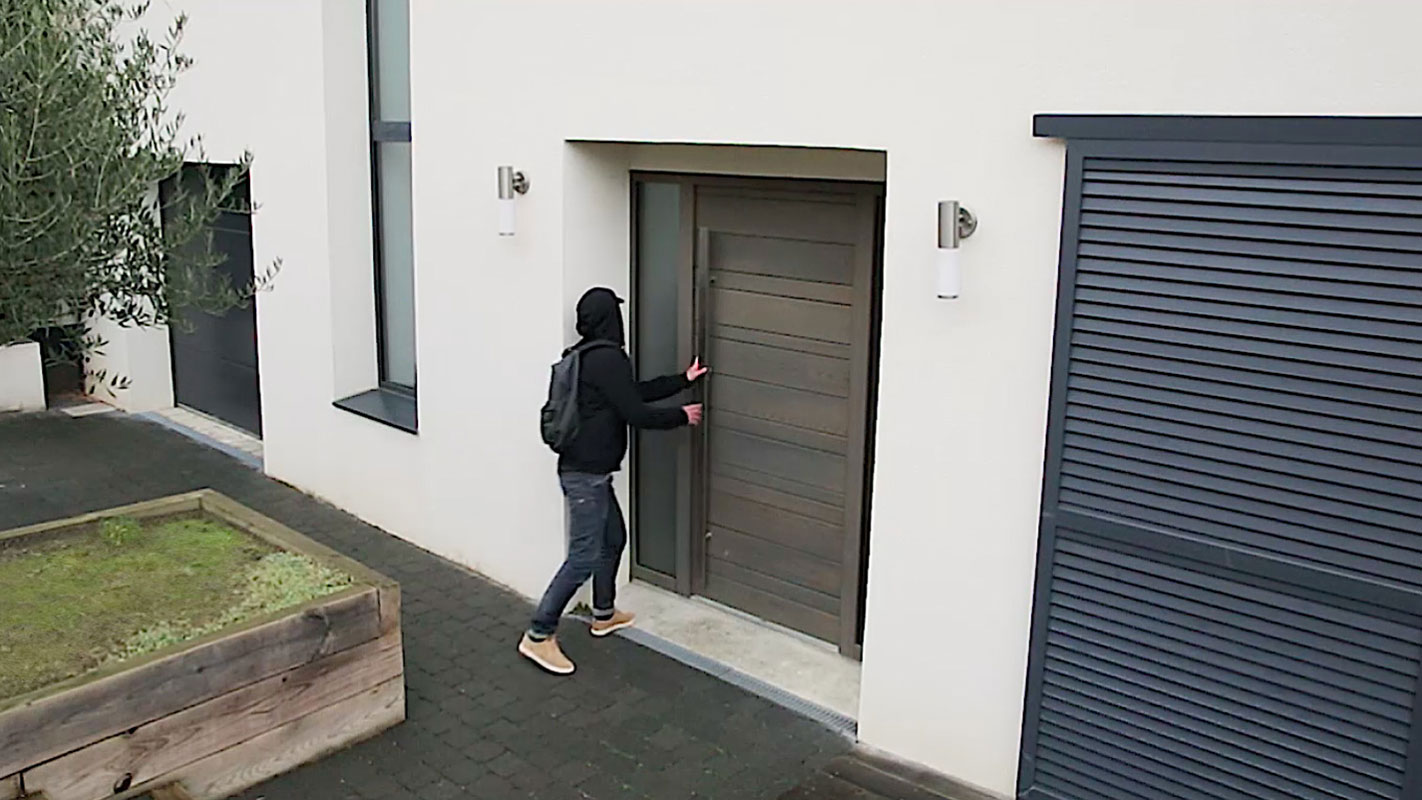 Deters burglars
Its unique deterrent features provide you with protection against break-in attempts.

Audible warning
An audible alert informs intruders that the house is under surveillance.

Notification and video
A notification and video recording are sent to your smartphone.

Siren triggering
The siren sounds if the intruder fails to leave the warning zone.
A security system designed for your daily life
Thanks to its advanced detection technology, the Somfy Outdoor Camera differentiates between daily occurrences and unwanted visitors.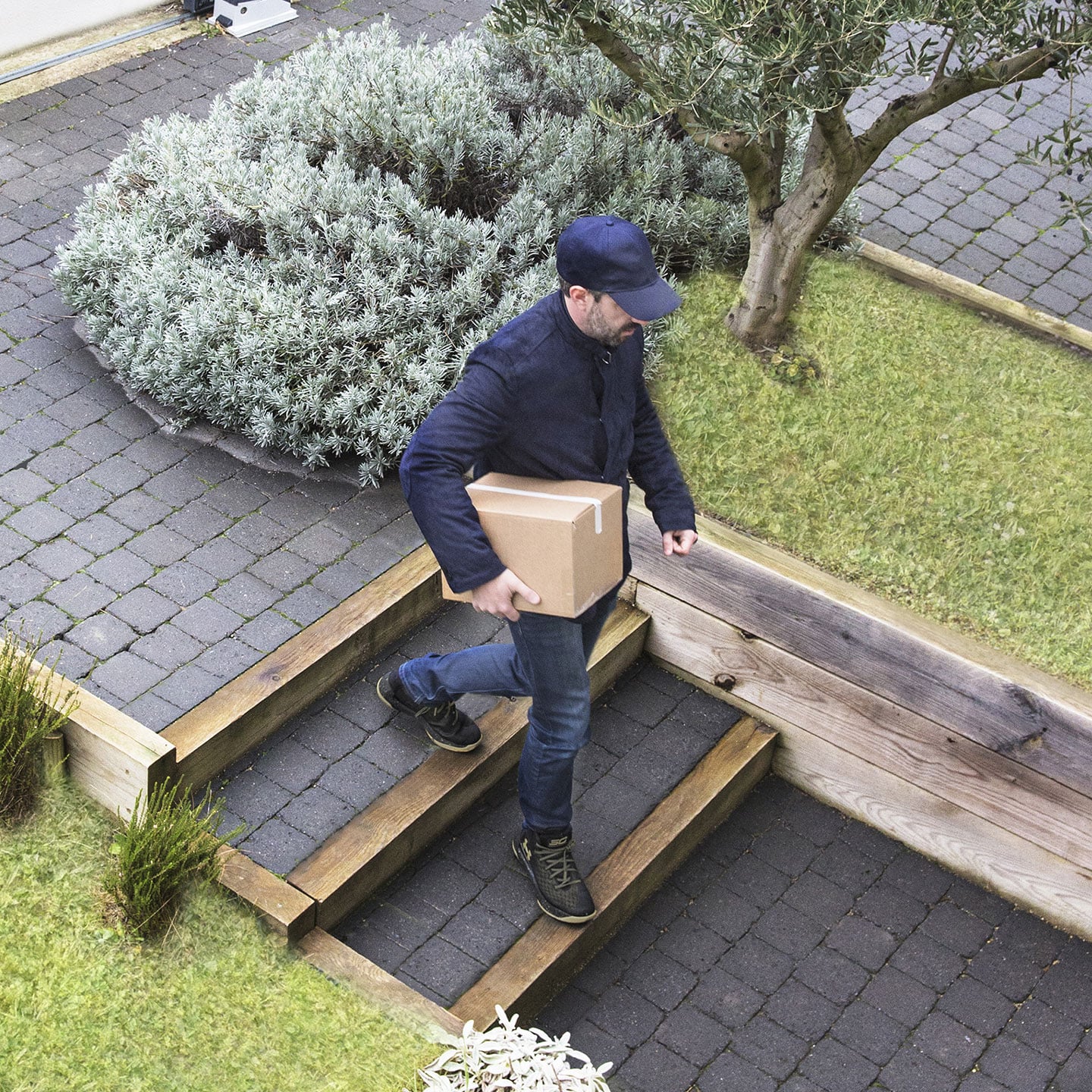 Human detection
Expecting a delivery? We've thought of everything!
The delivery person is informed that they have been detected via an audible alert, without the siren being triggered.
You receive a notification on your mobile phone alerting you of their presence.
The delivery person has sufficient time to drop off the package and leave your property without triggering the siren.
No false alarms
Is your dog wandering around the yard? Are vehicules departing and arriving throughout the day? The Somfy Outdoor Camera only alerts you if a human is detected, thus guaranteeing you protection with no false alarms.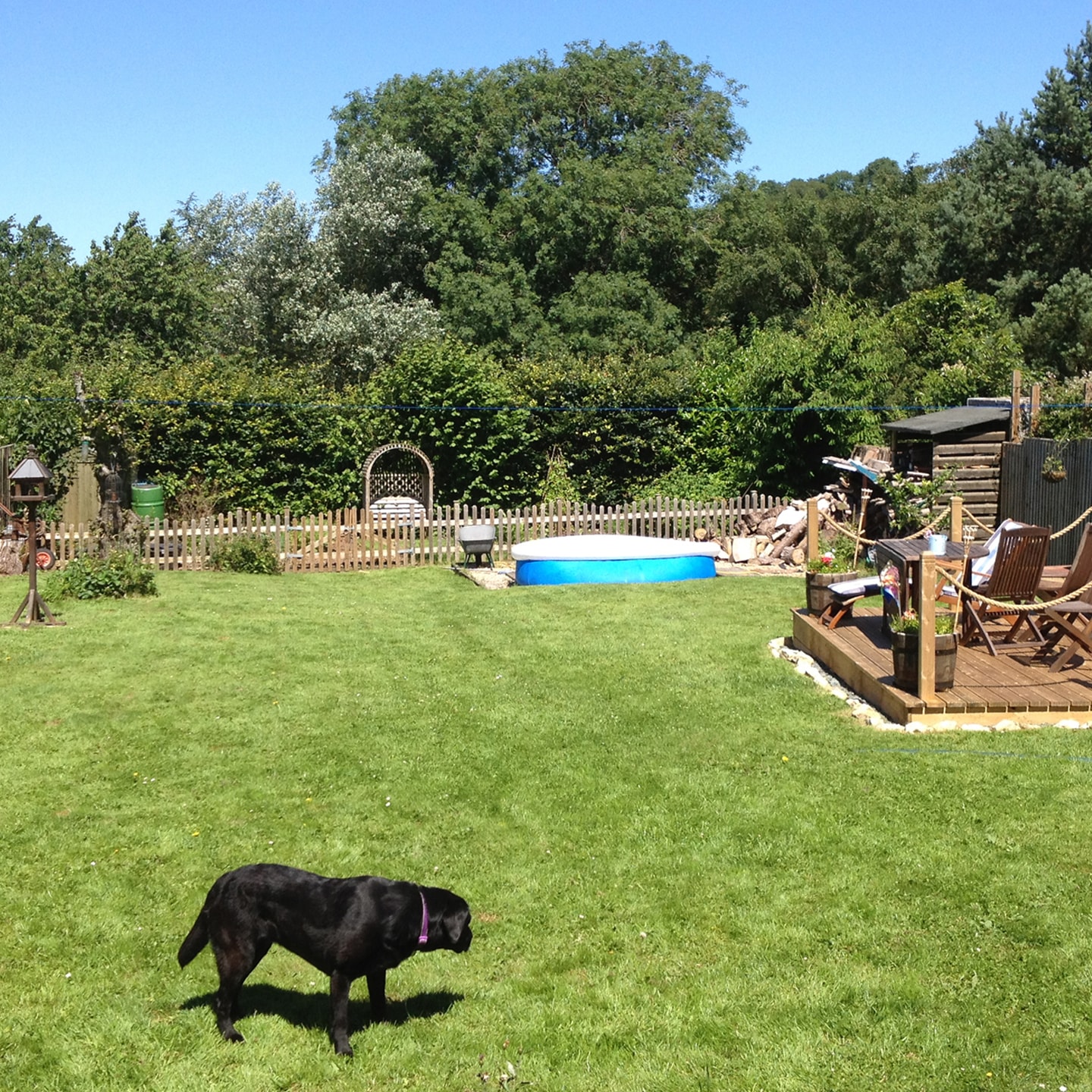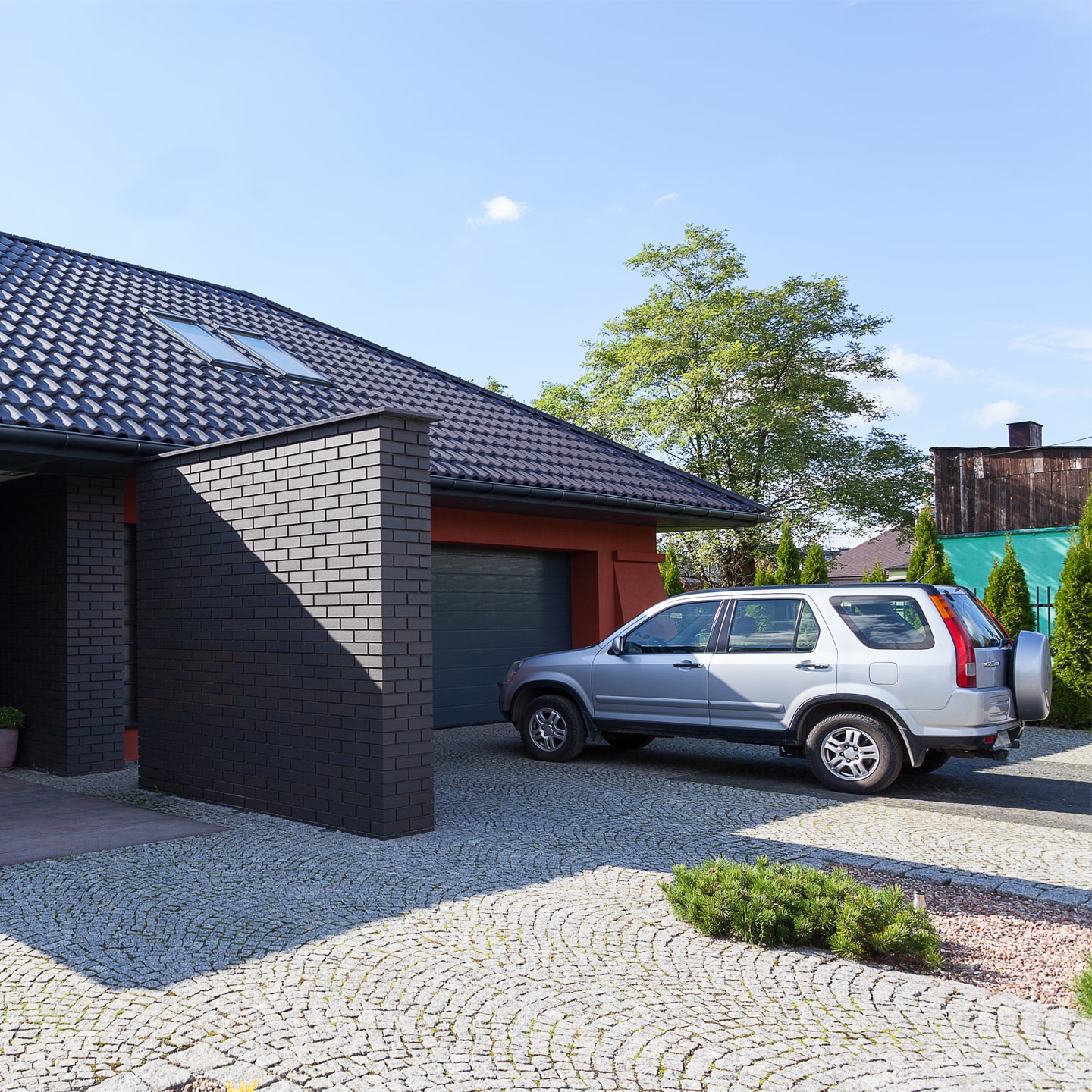 Simple to manage
Thanks to the Smart Activation, your Somfy Outdoor Camera deactivates automatically upon your arrival. When you leave the house, you receive a notification reminding you to activate the camera detection system. Your home security is fully optimised every day.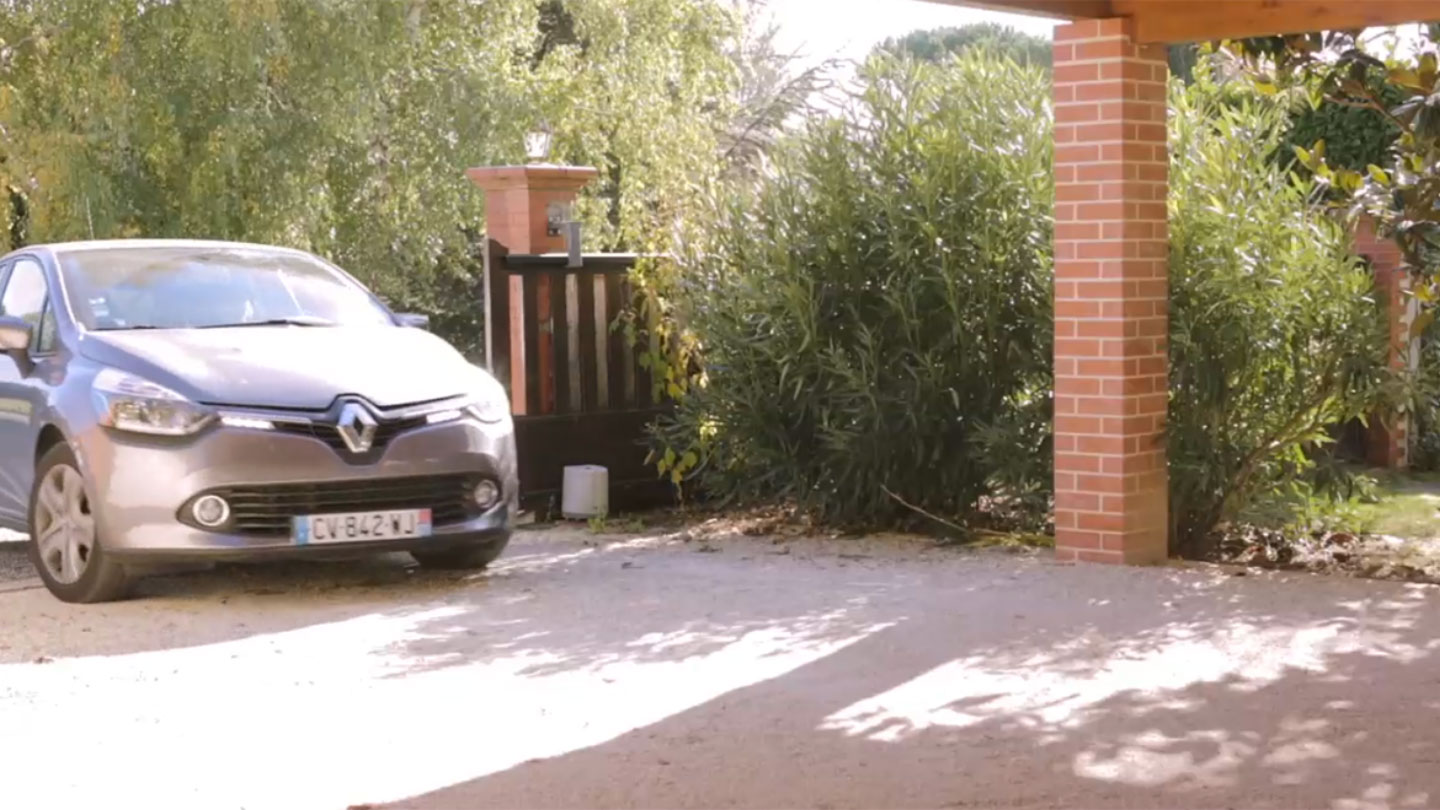 Smart Activation
No need to worry. Your Somfy Outdoor Camera manages all your comings and goings.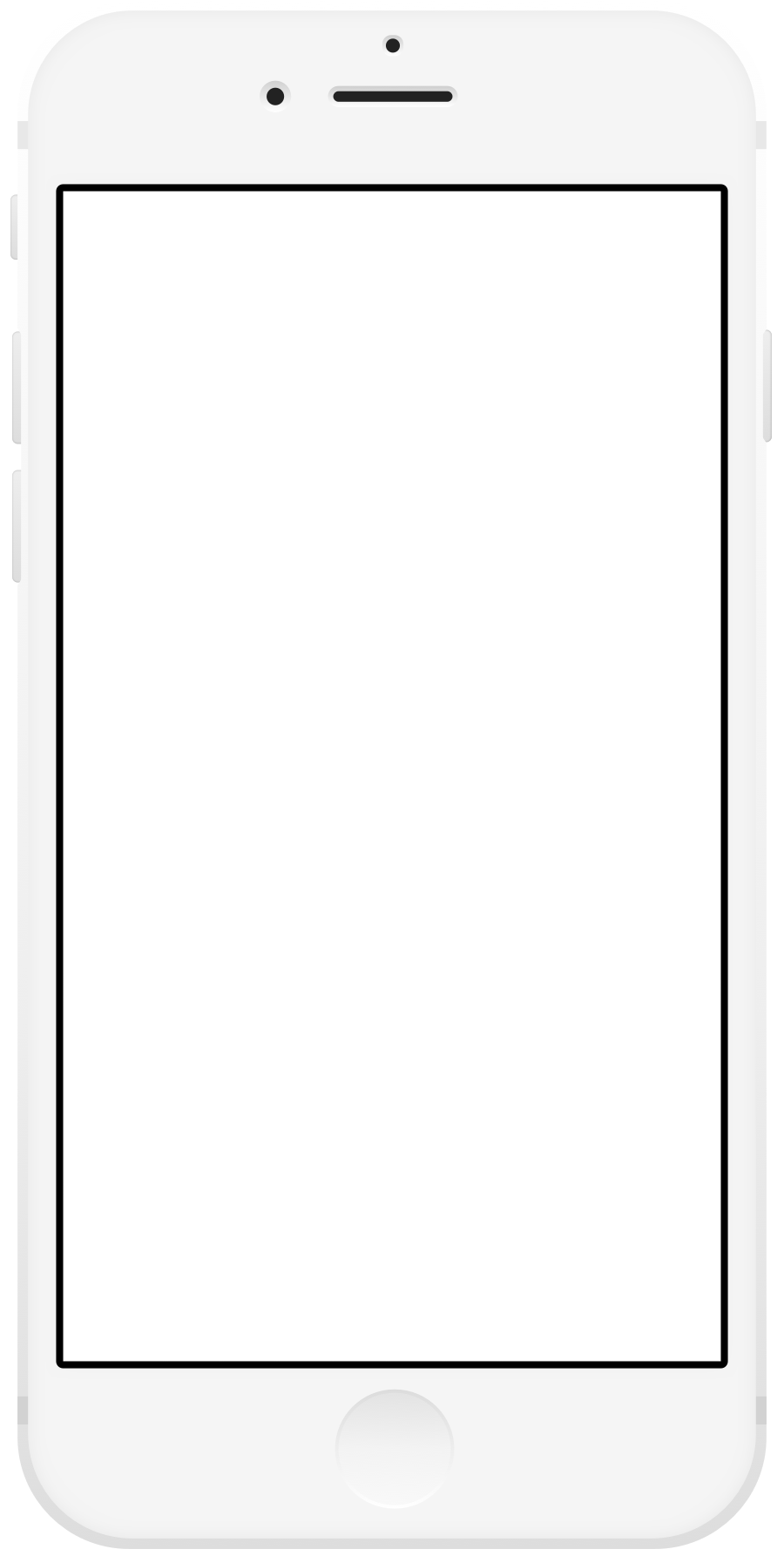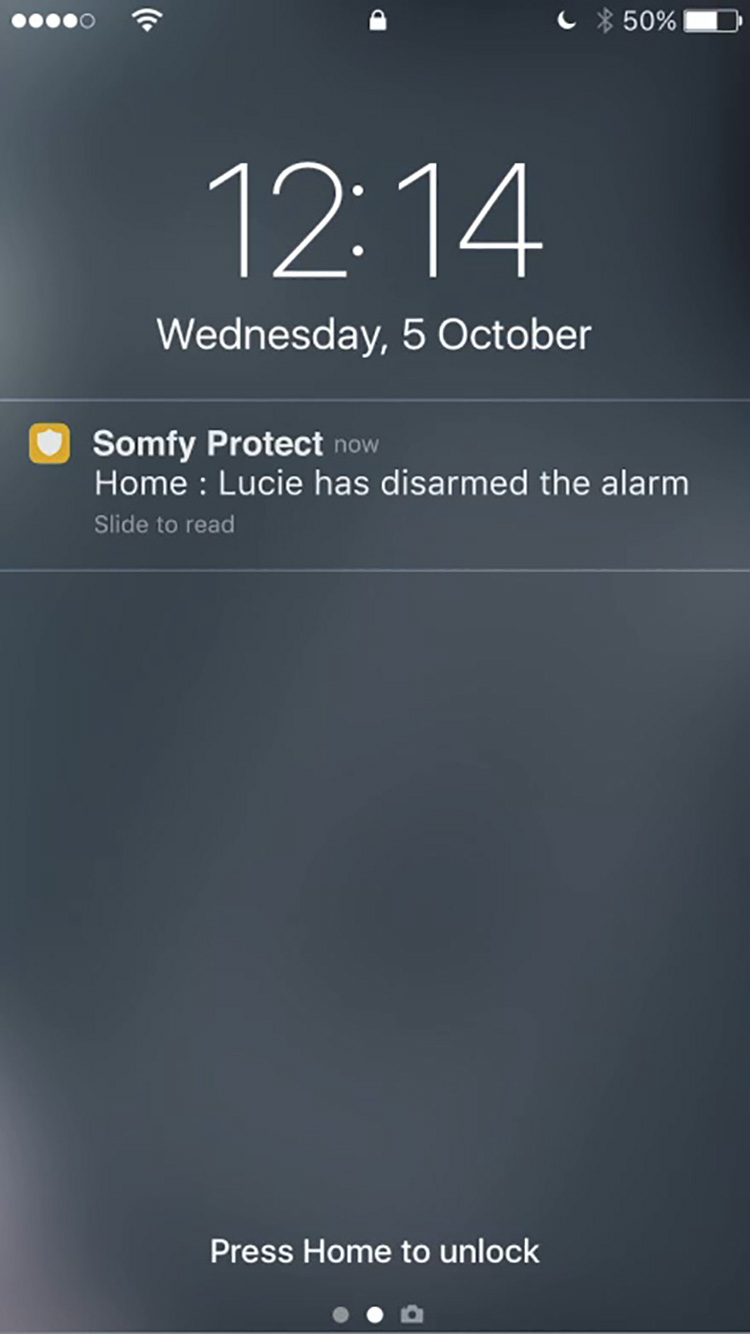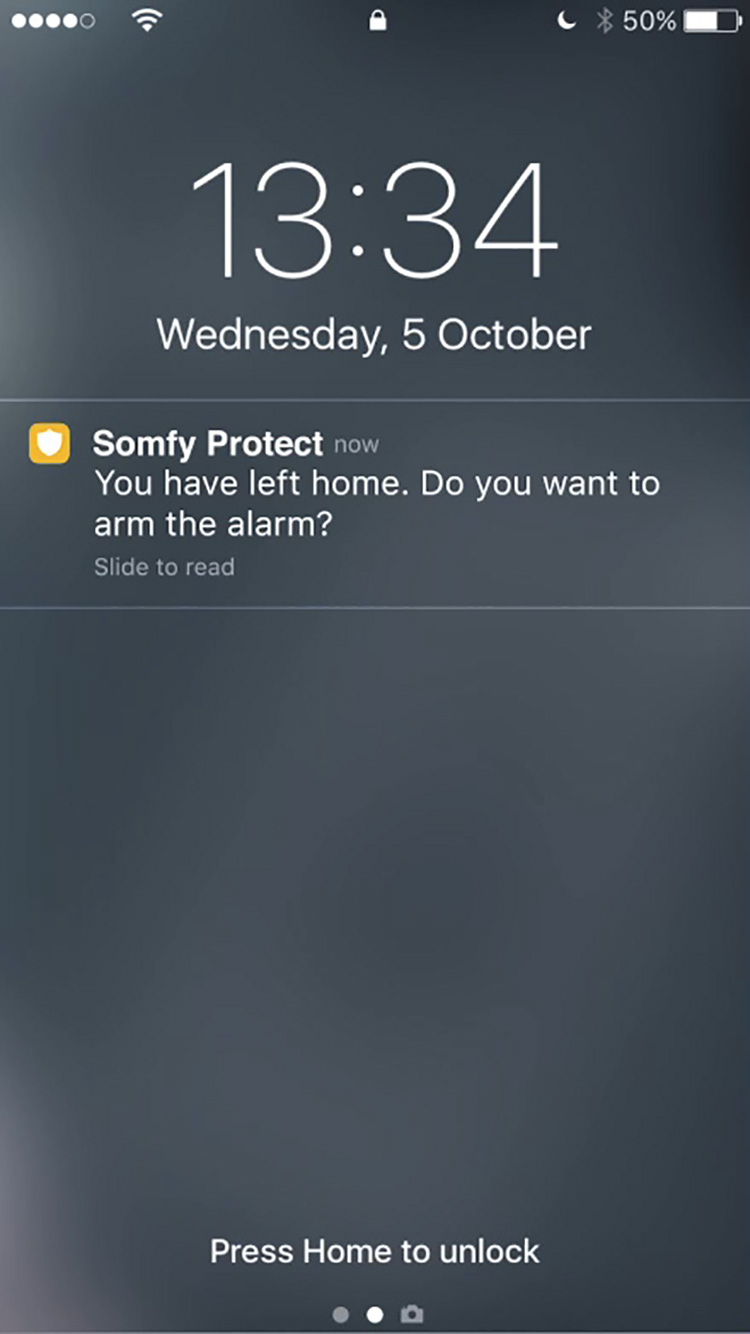 Everything you expect from a security camera
The Somfy Outdoor Camera is weather resistant, tamper proof, and offers exceptional image quality.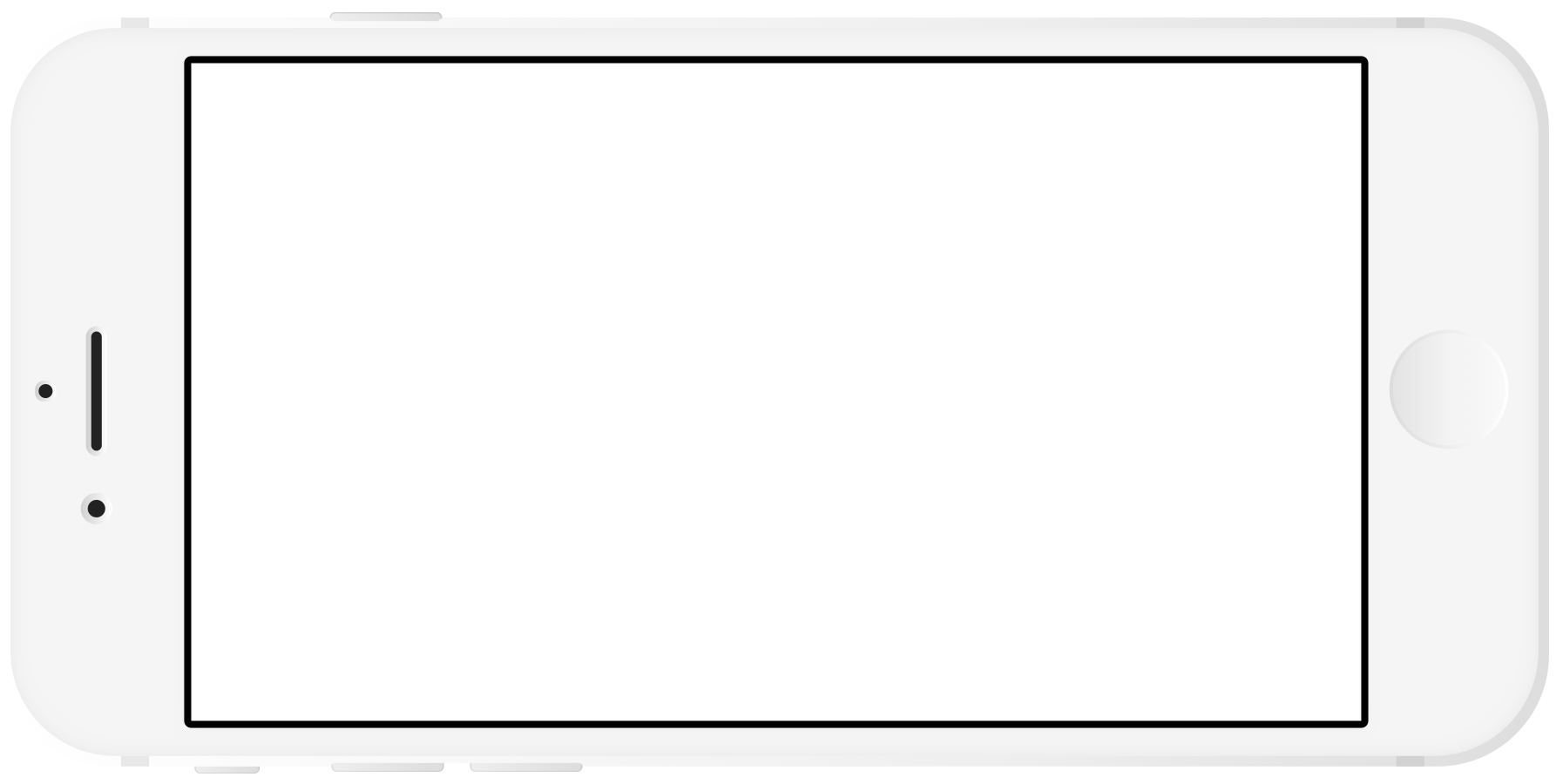 Speak and listen
From your smartphone, the system enables you to speak to people and listen to what's happening outside.
Night vision
Day or night, the Somfy Outdoor Camera captures it all. Don't miss anything that takes place outside your home.
8x Zoom
The camera's 8x digital zoom allows you to examine even the smallest details in your videos.
Control and manage your external lighting
For an even greater deterrence effect and increased peace of mind, you can link your camera to an existing lighting system.
At night, lighting deters intruders and helps illuminate the path to your doorstep.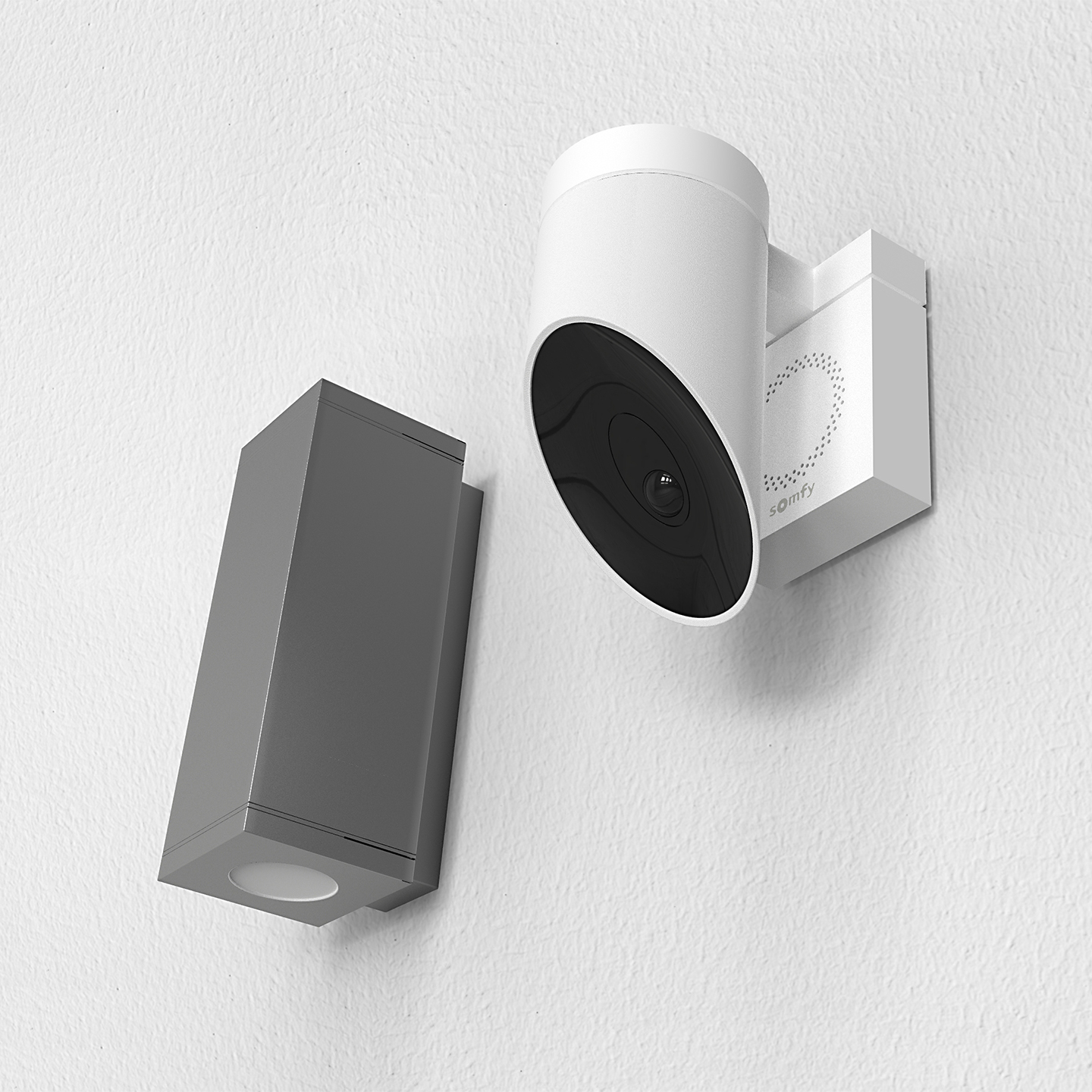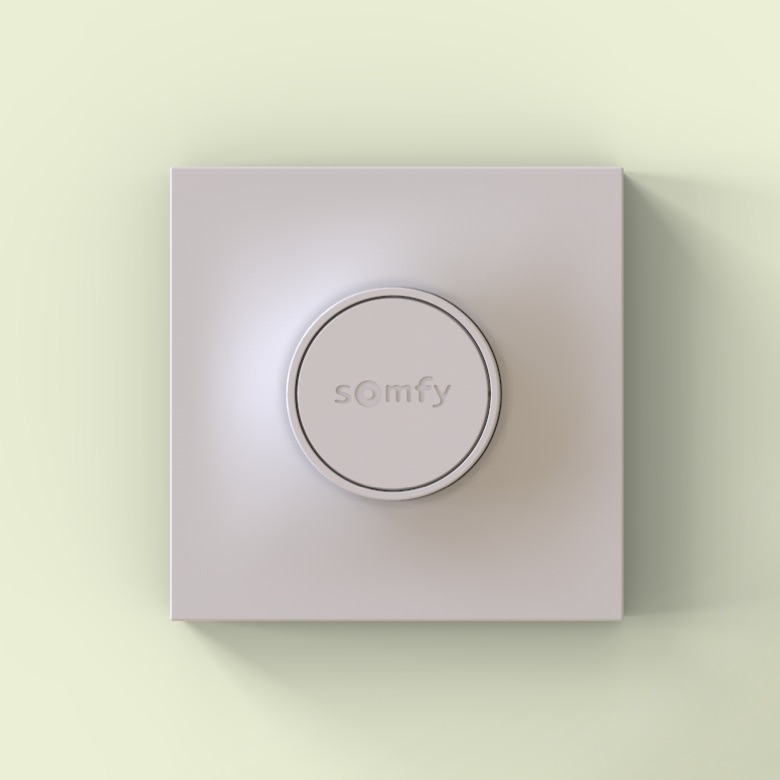 Lighting control
It is also possible to control the light connected to the camera with our bluetooth switch, or from the application.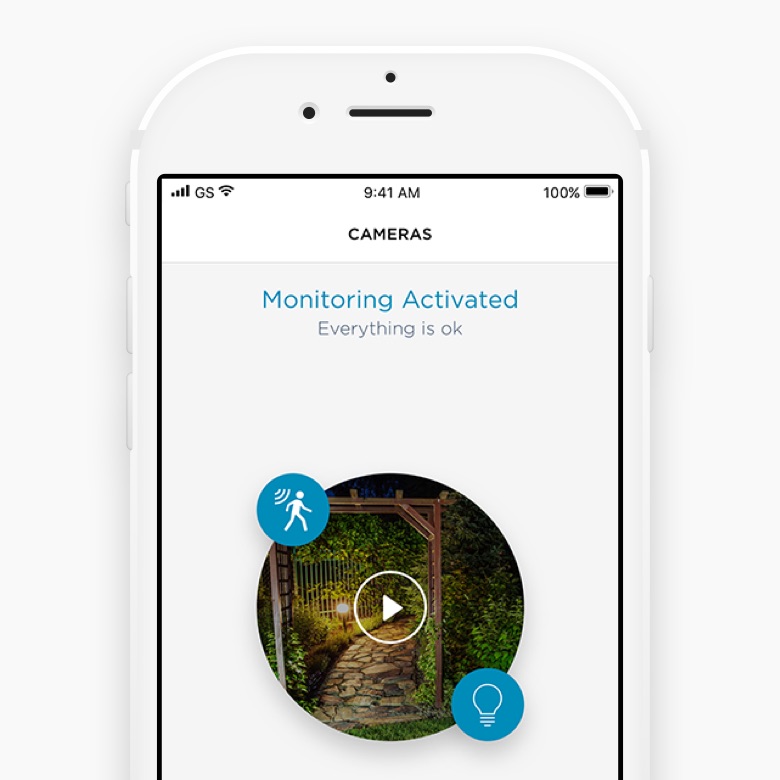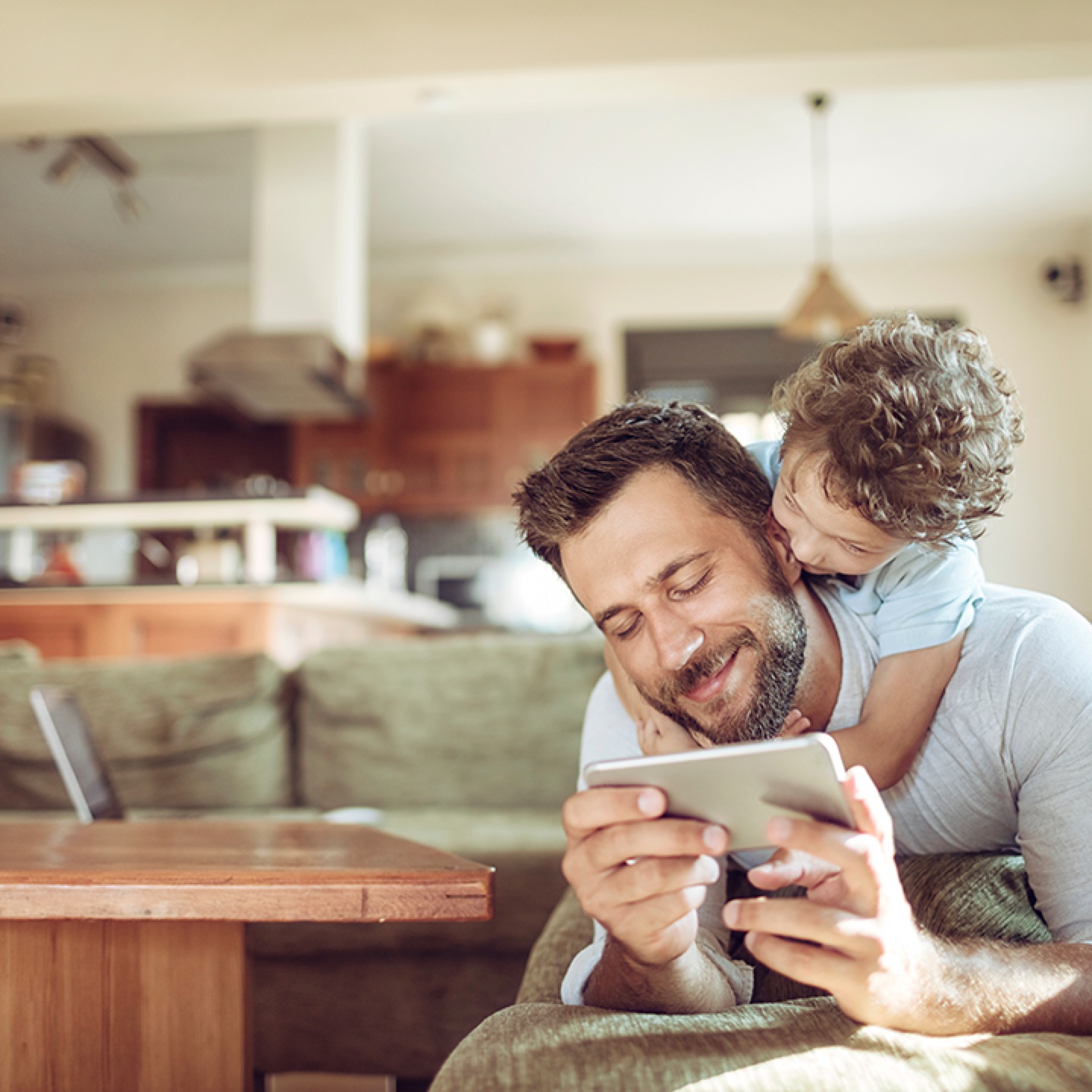 Secure Cloud storage for your videos
Data security is a major stake in today's world, which is why the video storage and data streams used with the system are protected and encrypted.
256-bit AES encryption

TLS/SSL
Available in two colours
White or grey, simply choose the colour that best matches your home exterior.
IP54 rated weather resistance
WiFi connection
Wide 130° angle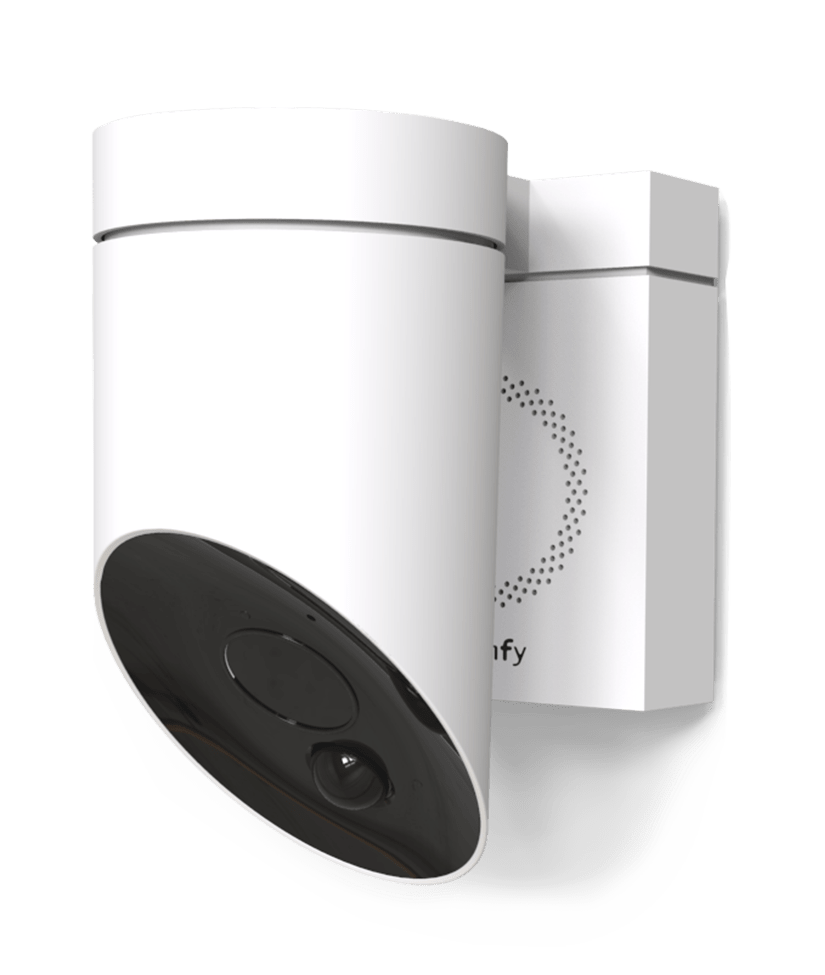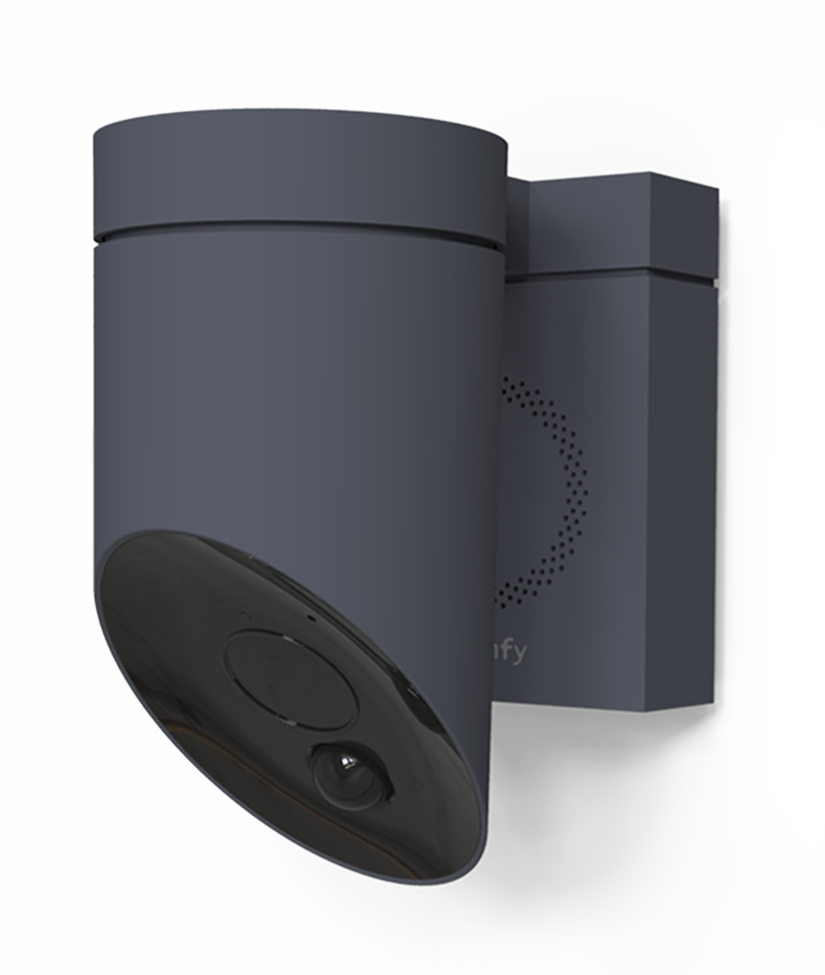 Microphone and speakers
Compatible with Somfy Protect products


Free app available for Android and iOS
© 2017 Somfy Protect. All rights reserved.